This Month's Roundtable
Question 1: On the face of it, what potential aspects of the Corporate Tax reform proposals that have been published by the new US Adminstration this year will affect the operations of Irish domiciled corporations with potential tax liabilities in the US?
Question 2: Can you assess the potential significance of an alignment between US tax policy and OECD policy, with regards to changing proposals on digital tax, and, a global minimum tax rate, that, prior to Covid, seemed to have a good chance of settling at around 12.5%?
Question 3: What potential benefits could arise for Ireland, from a Corporation tax point of view, as a consequence of the increased momentum of global corporate tax reform, and in what areas?
Climate Change and tax

Question 4: The European Parliament recently approved the Carbon Border Adjustment Mechanism (CBAM), to take effect from 1st January 2023. What opportunities can it and other Climate Change taxation measures provide?
Personal Tax

Question 5: What are the main aspects of taxation regarding cryptocurrency investment and usage for Irish taxpayers?
Covid recovery

Question 6: What measures should companies be taking to ensure that employees in Irish tax- resident companies that may have relocated outside of the jurisdiction due to pandemic rules will will be in a tax compliant position when the restrictions end?
Question 7: What effect will the EU-UK Trade and Cooperation Agreement have on companies from a tax and Customs perspective?
---
This Month's Roundtable - The Answers
As the assessments of many of the contributors responding in this month's Irish Tax Monitor on the impact of the Biden tax proposals make clear, the outcome, at individual company level, and nationally will depend on details yet to be worked out in future negotiations, both in the United States at Congress level, and in multilateral forums, such as the 169-state OECD arena. There is no doubt that the corporation tax proposals are of serious potential import for Ireland, with some suggestions, a worst case scenario possibly, suggesting an erosion of Irish national CT revenues of c.€2 billion p.a. in coming years. On the contrary, other considerations will come into play, not least close individual monitoring at enterprise level going forward. Also, this month: EU green taxes, the Irish approach to taxing cryptocurrency profits, the ins and outs of personal tax for your employees who relocated because of Covid, and tax aspects of the EU-UK Trade & Cooperation Agreement.
In This Month's Issue
So say Maples & Calders Andrew Quinn and James O'Neal in their initial assessment of President Biden's plans, announced in broad but not very detailed terms this Spring. The devil will be in the detail then, and, as our Contributors in this issue make clear, there will be much to monitor in the months, and years, to come.
---
Running Head: Analysis - Special Feature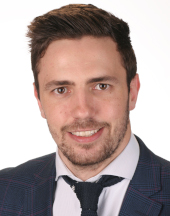 Ireland has revamped the guidance for its approach to transfer pricing on crossborder transactions, a key moment in the development of the country's international tax regime. This was prompted by the latest OECD guidance, which is an article of faith for Irish Governments to follow, given the repeated assurances from Irish Finance Ministers that OECD norms are aspirational for Ireland in its international tax policy. REENEN DU PREEZ, Transfer Pricing Manager, Deloitte, assesses the new guidance on TP Issues by the Irish Revenue and a number of key considerations for taxpayers as a result of the guidance.